Countless attempts have been made to replace missing teeth with dental implants. These implants have taken various forms, including screws, posts, blades, and grids of metal. They were very unpredictable and generally failed because they were placed into the jaw in a fashion that allowed soft connective tissue to grow between the implant and the bone. This thin layer of "gum-like" tissue often resulted in the implant or infection looseness in only five to 10 years.
This was the unsure state of dental implants until 1982. At that time, Dr. P.I. Branemark, a Swedish surgeon, published the results of over 25 years of work with implants. His findings have significantly altered the way many dental implants have been performed since that time.
In the 1950s, Dr. Branemark was analyzing the repair process of bone tissue. During these experiments, he and his colleagues serendipitously discovered that living bone tissue had the ability to bond directly with the space-age metal titanium.
This process, which Dr. Branemark called "osseointegration," led to a scientific breakthrough in long-term tooth replacement. Combining specially designed titanium implants with a highly refined surgical process, patients can now be provided with an alternative to bridges, partial dentures, or full dentures.
The first Branemark implant patients were treated in 1965, and those implants are still functioning today.
Today, we have Computer-guided implant placement technology.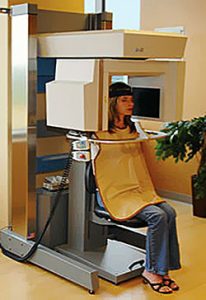 Computer technology uses three-dimensional CAT scans for the selection and placement of dental implants. This technology can determine bone density and the best location for implants. Patients who previously were not candidates for manual placement may now be candidates for computer-guided dental implants.
Multiple dental implants
A surgical template is developed from a cone beam scan to guide the implant surgery accurately. The accuracy of the CAD/CAM guided surgery allows the implants to be placed directly into the bone with no incision or stitches needed. In many patients, a fixed preformed bridge can also be placed at the time of implant surgery.
Dr. Abney and Hill, DDS, is Atlanta Prosthodontists and provides dental implants, implant-retained dentures, and "implants in a day."